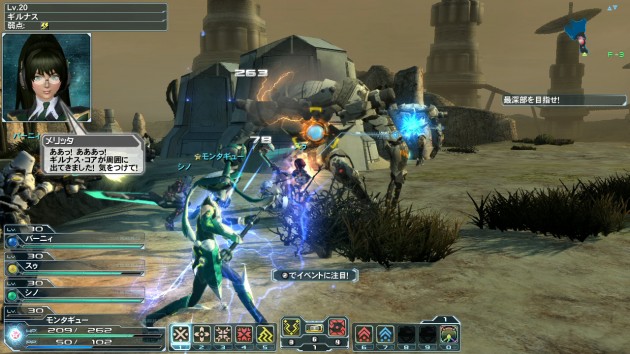 SEGA recently ran another Briefing after the latest closed Beta ended, showcasing new two planets and weapons. Producer Satoshi Sakai and Director Yuya Kimura also took questions from the audience regarding possible features.
Q&A with the dev team
Is is possible to get an offline symbol creator similar to the offline character creation tool?
This was a top requested feature in the beta and we are looking into it. We are also looking at moving your symbol chats from the closed beta to the open beta, and we're looking at having symbol chat contests in the future.
Are you going to allow transfers between ships (servers)?
We're thinking about allowing transfers in the future, this will probably use AC. We're thinking 1AC = 1Yen, but that's all for now.
Will there be an option to turn breast bounce off? Also can we please get some less sexy costumes?!
Haha yes, we have a lot of questions regarding this too. Please stay tuned, we should have more in the full game :P.
We had 8 weapons in the Closed Beta, will you be adding more in the future?
So far we have Gunsaber, Sword, Wired Lance, Assault Rifle, Launcher, Partisan, Staff and Taris. For the official release we're looking at adding some classics like the Double Saber and Knuckles. So yes, please look forward to more weapons.
Source: Famitsu
New Weapons + Naberius Snow Area
Story
New planet Lilipa