Well Blizzcon is finally over and there's a tonne of new information to absorb on everything Blizzard. Here's a list of the big announcements that went down.
Starcraft II
Heart of the Swarm Trailer
A new trailer for Heart of the Swarm was shown.
New Multiplayer Units
Blizzard announced 8 new units for competitive multiplayer in Heart of the Swarm. The new units are aimed at re-balancing by giving players more viable options and new strategies, especially mirror matches.
Blizzard DOTA
Pretty much Blizzard's take on the MOBA genre, but with characters from Blizzard games such as Thrall from Warcraft and Nova, Queen of Blades from Starcraft.
Diablo 3
The Diablo 3 collector's edition was annouced as well. The package is similar to the Starcraft II Collector's Edition and includes: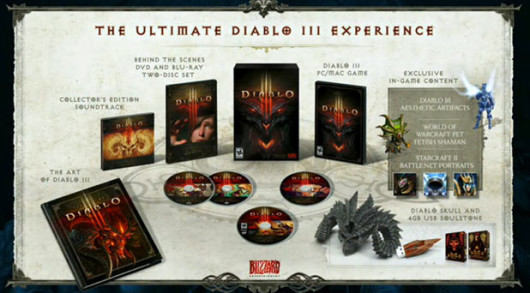 Soundtrack
2 disc behind the scenes DVD and Blu-ray set
Art book
4GB Soulstone USB flash drive
"Diablo skull" holder for the flash drive
Digital copy of Diablo II and Lord of Destruction
Blizzard also announced that anyone who subscribes to World of Warcraft (12 month sub) will receive Diablo 3 for free.
World of Warcraft 
'Mists of Pandaria', a new expansion for WoW was also announced. New features include the Pandaren as a playable race, a new continent, the Monk class and an increased level cap.