Since there's been a few high profile releases and acquisitions lately (with more to come) I thought I'd do this a bit earlier than usual.
First up is Assassin's Creed II, White and Black editions.  I'll do an unboxing post on these later.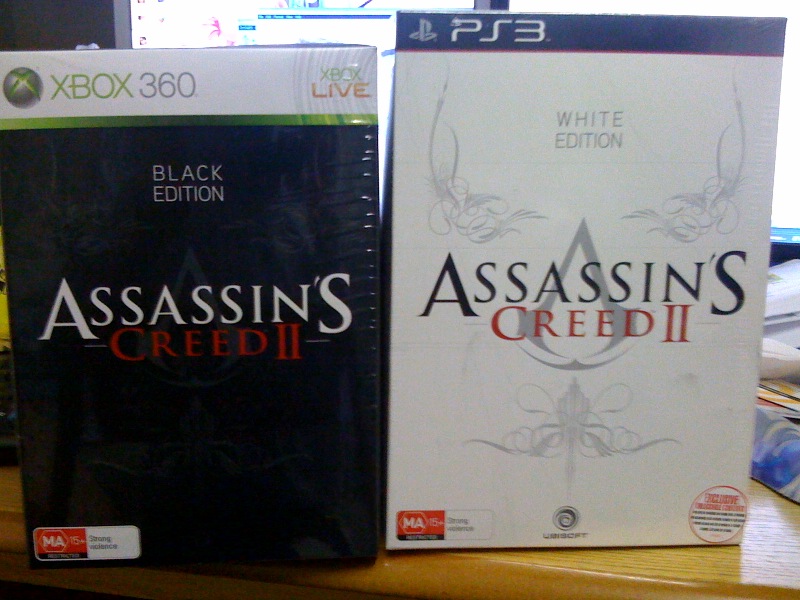 More after the jump.
Next is Modern Warfare 2: Hardened Edition. Was $119 at JB and I paid with some JB credit.  At this price I made a mistake, first by not pricematching anyone (I thought it was going to be $99), and secondly, it's not worth the price tag especially for the lackluster inclusions.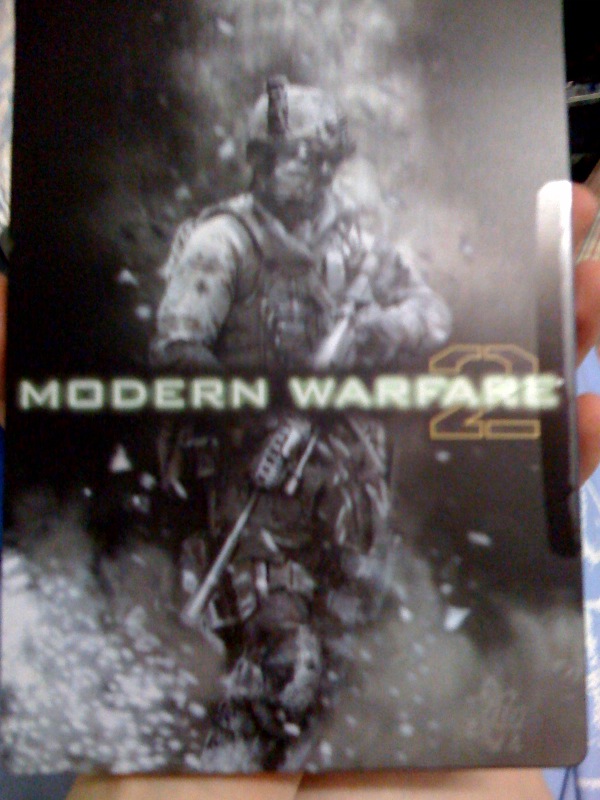 Next up is WWE 2010, I got this cheap from a friend who has connections to THQ.  Not quite sure what I'll do with it yet.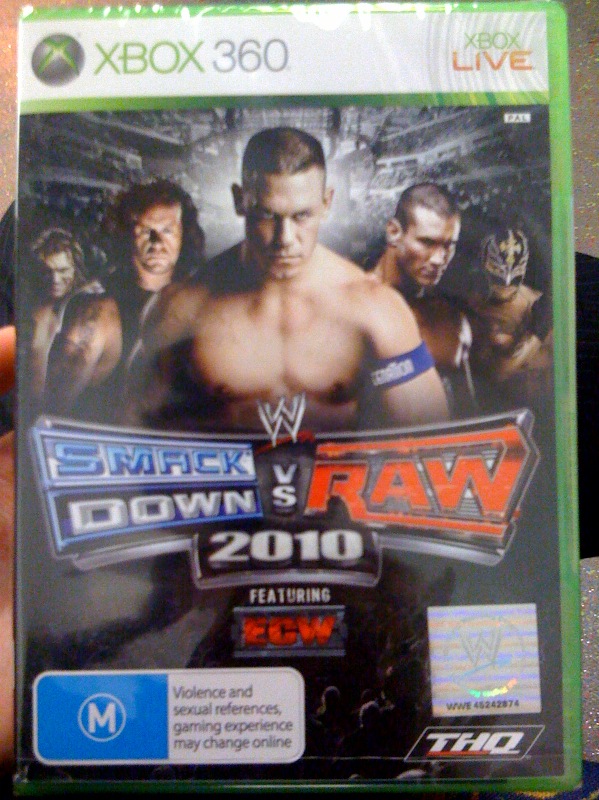 Picked up some trade bait as well.   NFL Tour was $9 at DSE, picked up 2 copies of Euro 2008 ($11.7), Pro Street ($18), and Raving Rabbids ($18), and Naruto was $12 from Cashies.
Anyway, traded these in and got myself a copy of Modern Warfare 2 (Standard) and Dragon Age.
The copy of MW2 will be traded in at EB towards my preorder of Assassins Creed II, which comes out next Thursday.