Welcome to the king of dumpling restaurants.
HuTong Dumpling Bar
14-16 Market Lane, Melbourne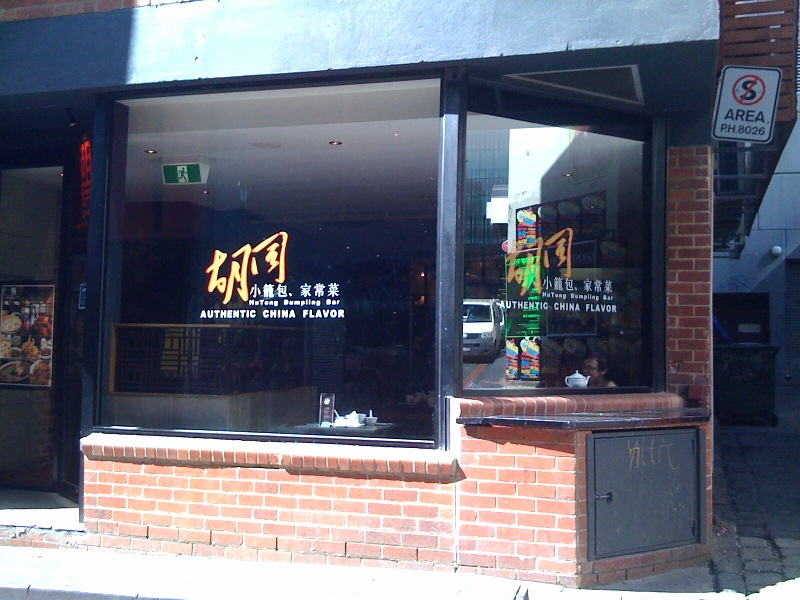 Not exactly in Chinatown Melbourne,  but close enough.  This place is high class dumplings at it's best, and more often than not you'll find the place extremely full of businessmen having their lunch.  Don't bother coming without a reservation at lunchtimes if your party is larger than 2.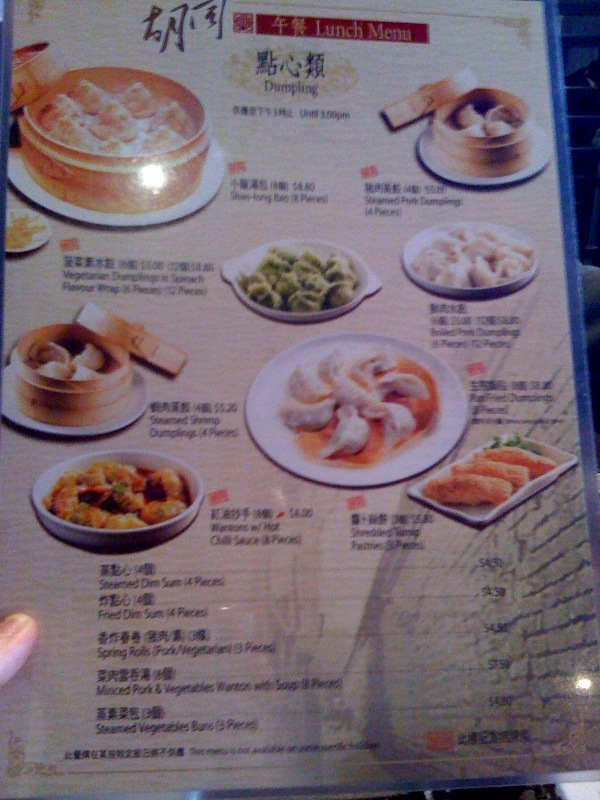 Of course, high class comes at a price, and HuTong's offerings the most expensive of all the dumpling restaurants in the CBD.  The boiled pork dumplings for example, cost $8 and you only get 12, as opposed to Chinatown Dumplings $7.80 for 15.  But of course, these taste much better.
HuTong's main specialties are the 'Shao-long Bao' and their Pan Fried Dumplings (8 for $8.80 and 8 for $8.50 respectively).  The Shao-long Bao is basically a steamed pork dumpling, but with a little broth inside.  It's incredibly delicious and has a very smooth texture as you bite into it and I guaratnee you it'll blow your mind away.  HuTong even have a special pamphlet on how to eat these delicate dumplings.
Their other specialty, Pan Fried Dumplings are also what you not what you might expect as from other dumpling restaurants.  They are not deep fried, but rather pan-fried (as per the description) on top of some really sweet pancake thing.  These taste similar to the Shao-long Bao and are really delicious too.  The sad thing is that you only get 8, which is never enough!  Oh and when the menu advises that these take 30 minutes preparation time, they aren't joking either.
HuTong is without a shadow of a doubt, the best dumpling restaurant in Melbourne CBD.    Their lunch prices are cheaper than their dinner prices and aren't THAT much higher than Camy's or Chinatown's, but you get superior quality and taste.  The only downsides is it's quite hard getting a table sometimes, and during busy lunch hours, service is slightly slow.  The food is well worth the wait though!
Value: 7/10
Taste: 9/10