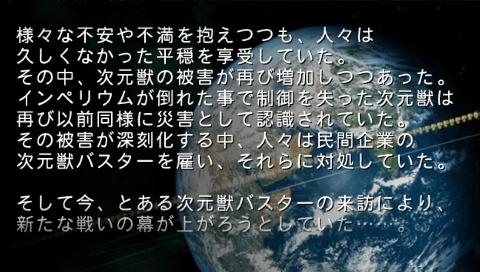 It has been one year since the "Break the World" Incident (Events of Z2.1: Hakai-Hen)… One month has passed since the formation of the Earth Federation.

Thus the Gundams and the Black Knights fell before an overwhelming military might. Peace was kept, but only superficially. Issues like sealing of the mysterious Dark Continent and local disputes have been forgotten by people due the long awaited peace. Unnoticed behind all this, lie people whose plans are going accordingly and an event which will repeat itself.

Meanwhile, the intensity of Dimensional Beasts attacks have increased. Since the fall of the Imperium, the Dimensional Beasts have gone out of control, and has been recognized as a calamity once more. As their attacks increased, the people decided to hire private firms know as Dimensional Beast Busters to deal with this situation.

So now, due to the arrival of a certain DBB, the curtain will be raised on a new battle….

-Saisei Hen wiki
On the streets of New Delhi…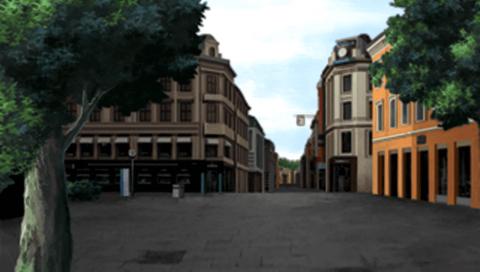 Civilian #1
Thank goodness that Zero fellow was executed a year ago.
Civilian #2
Yeah, and those Terrorist Gundams too!
Civilian #3
The world is truly a much better place without those troublemakers.
Civilian #4
Though what of those hideous monsters?
Civilian #2
They are pretty annoying… Not very smart but there are so many of them.
Civilian #3
Don't we have DBB's for that?
Civilian #1
I suppose they have some merit.
Esther
Really?
Civilian #4
Yeah, they do a good enough job I guess.
Civilian #2
 Isn't there supposed to be a DBB here in this city?
Esther
Yes, yes!
Civilian #1
Really? Well, I heard this DBB doesn't really size up. Personally I think we're better off relying on the AEU, OZ, and the such.
Esther
Doesn't really size up?! Who the hell do you think you're talking to!
Civilian #1
Tch, little brat! I suppose kids these days aren't taught manners anymore.
Esther
Why you!
Carlos
That's enough, Esther.
Esther
 B-but… I've been busting my ass for these people. All I ask is just for a little recognition. Is that so much to ask for?
Carlos
Yeah, yeah. Ahem. Attention Ignorant masses, I am the Harbinger of Scott Labo! 
Carlos
The same Scott Labo that is responsible for cleaning up those "monsters" so that you may all continue living your peaceful lives in ignorant bliss!
Civilian #3
Scott Labo you say? Oh my.
Carlos
 Yes, I know. I'm simply amazing, though please watch your tongue around our star prodigy, she's quite sensitive and insecure.
Civilian #4
I see… Well, I suppose if I had a chest that small I would be insecure too.
Esther
I'm going to ignore that.
Carlos
Come along, Esther.
Esther
Alright, alright. Though one more thing, you all better not forget my face next time! Esther Elhas is my name, you better remember it!
Carlos
You should show some restraint Esther! We're supposed to be promoting our new Brasta-Es, not pissing off the general populace!
Esther
Whatever. So when are we headed back? This is seriously cutting in on my time that would better be used spending time with Crowe.
Carlos
That debt freak? Geez, I had hoped that Traiya would have taught you to have better tastes but I guess that was just wishful thinking after all.
Esther
Hey, don't be mean! We owe everything to Crowe!
Carlos
Yeah, yeah, I know.
-Dick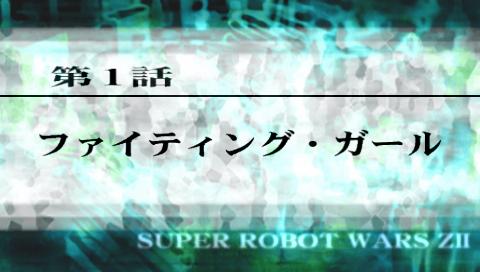 第1話: ファイティング・ガール
Stage 1: Fighting Girl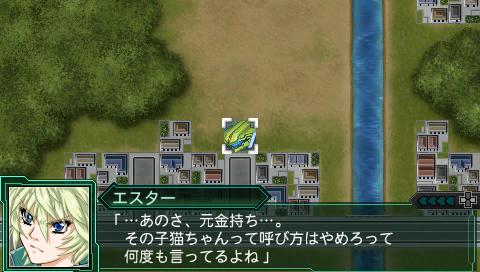 It's finally the first real stage of the game and we start with Esther in her Brasta Es outside Scotia Labs.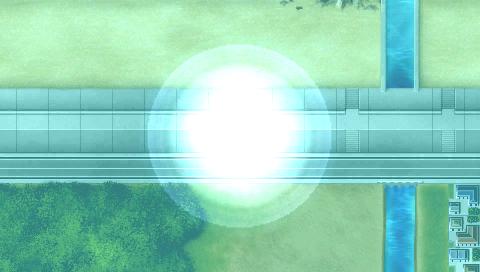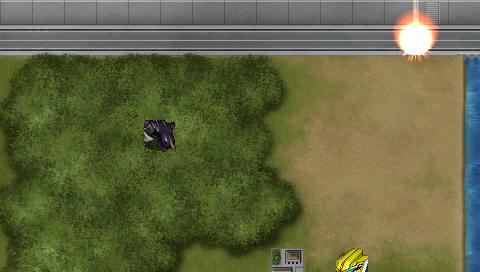 Sure enough a few DAMONs pop up to ruin the day.
Carlos
Well, well, well! It seems that we just got a job!
Esther
They just appeared though, no way someone hired us that quickly.
Carlos
So you aren't going to fight?
Esther
 Of course I'm going to fight! I'm going to show everyone just what the Brasta Es and I are capable of!
Carlos
Just be sure to use Crowe's battle data.
Esther
Crowe taught me enough, I can pilot just fine all on my own!
Carlos
Esther…
Esther
Fine, but I'm only using it because Traiya would be cross with me for taking unneeded risks.
Carlos
You know it's only because she cares. Look at it like this, you're the little sister she never had.
Esther
Little?
Carlos
Oh, look! They're approaching the city! Have at them, Esther!
Esther
R-right! Watch me boss! I'll bring the Brasta-Es back without a scratch!

And we have our first SR point, defeat the 2nd DM beast while the Brasta Es has full HP.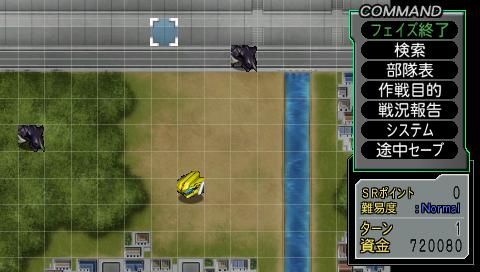 Turn 1.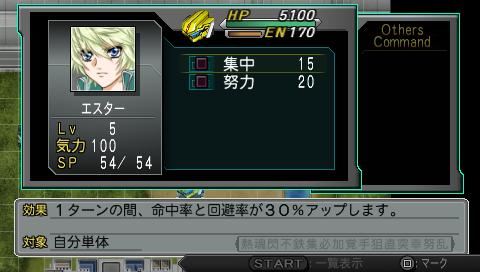 We want to get that SR point, so be sure to cast concentrate each turn and just attack.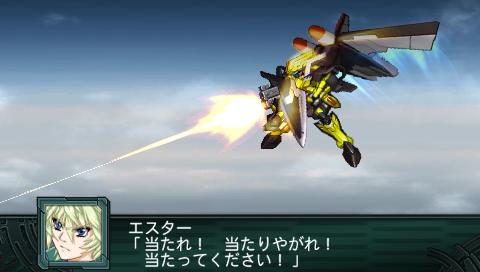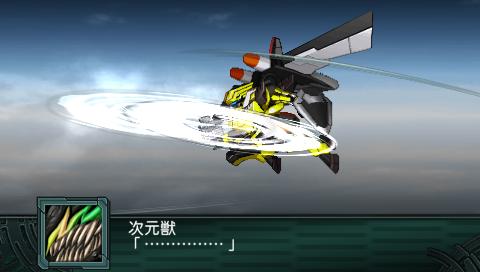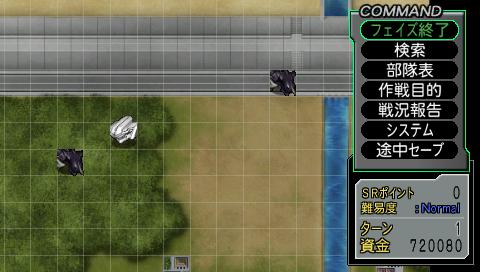 Turn 2. DMs are tough in the sense that they won't die in 2 hits.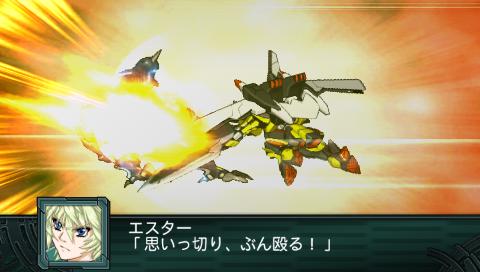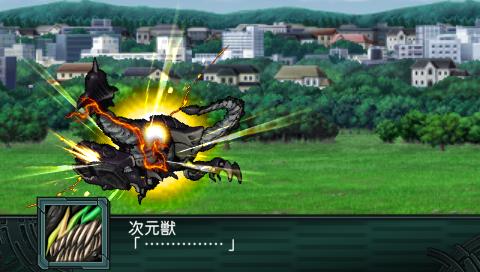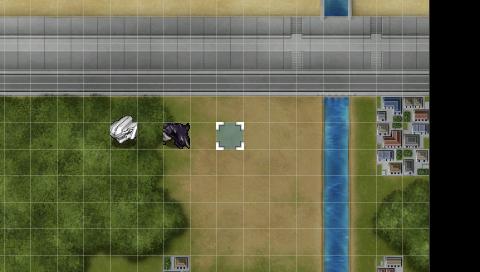 Finally one goes down and its the end of Turn 2.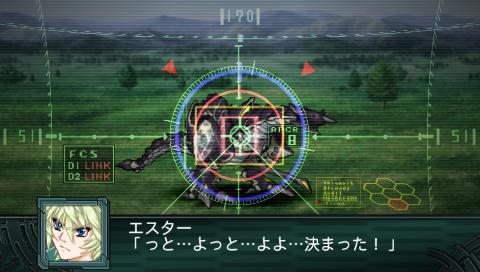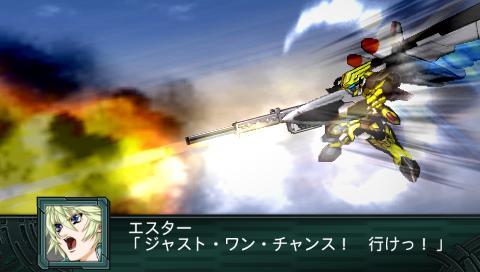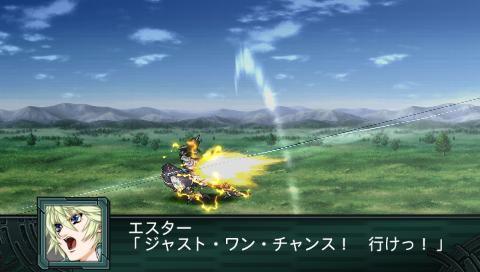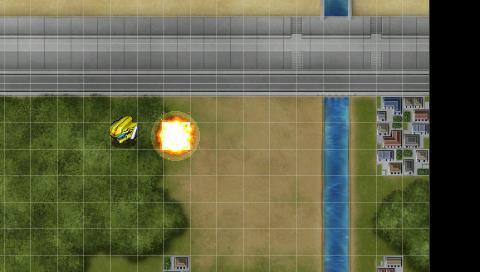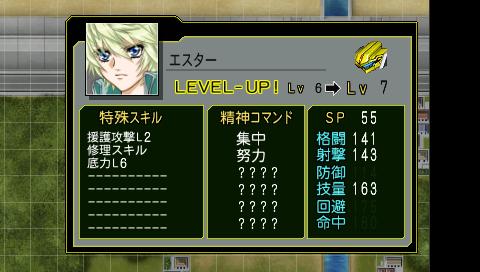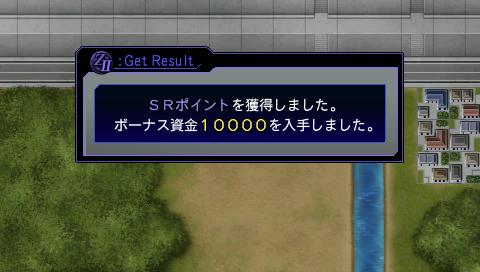 In the 3rd turn I kill the 2nd DM….and the SR point get! It looks like you also get 10,000 credit for the SR Point as well now.
Esther
 I did it, I can fight just like Crowe! If I keep this up than maybe-!
Carlos
Good job Esther, time to come back now.
Esther
Wait, there's more of them approaching!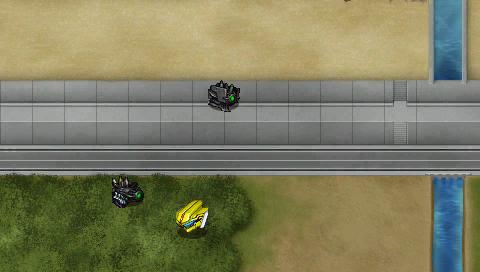 Esther
Eh? These guys look different…
Esther
Huh? Esther, be careful! Those DMs seem different!
Esther
 All that seems different is that stupid pair of goggles they're wearing.
Esther
Besides, isn't it my job to bust DMs? Worrying about their fashion sense isn't exactly my expertise, not to mention I'm the only one around to protect the city.
Carlos
 You're so stubborn! Fine, but you better be careful! Traiya will kill me if you get hurt!
Esther
Fine, fine. Geez, you worry way too much.
Of course no sooner than defeating the 2 DMs, a whole new bunch show up….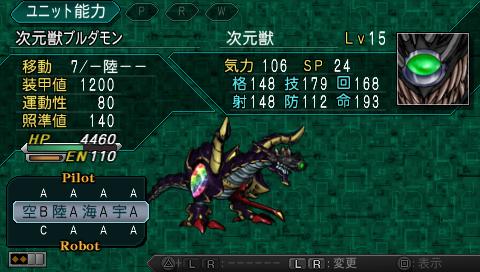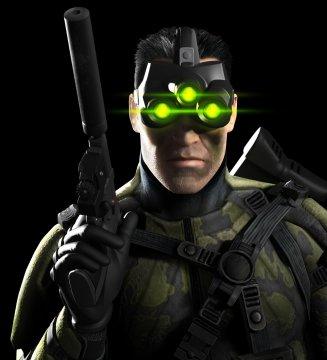 The "special forces" kind.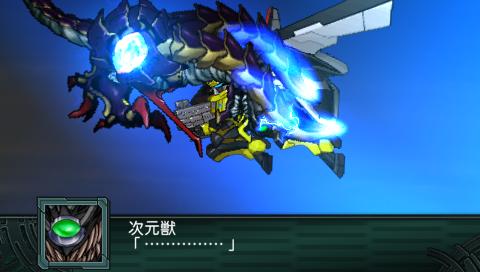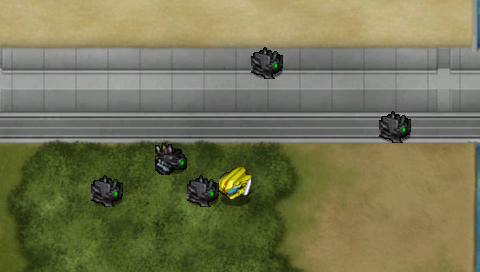 Esther
What's going on? These guys don't feel quite as stupid as the previous batch.Do the goggles do something?
End of turn 3.
On turn 4 there's another event.
Carlos
Heads up Kitten! We've got more incoming…looks like some help though!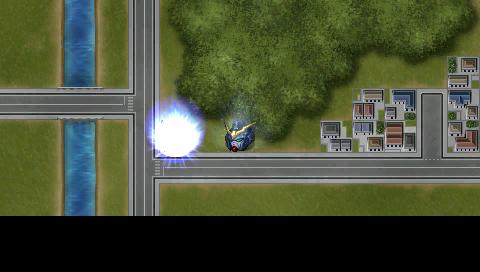 Duo
The invicible Grim Reaper arrives!
Quatre
You act like we meant to show up here.
Duo
Hey, this is what you get for telling me to navigate! You know I can't read a map!
Quatre
Hey… That Mecha, is that the Brasta?
Duo
It's yellow though. Think it's Crowe?

Esther
It's the Shenlong and Heavyarms Gundam!
Duo
You got it totally wrong! It's Deathscythe and Sandrock!
Esther
But wait…I thought the Colony Gundam pilots were all supposed to be guys?
Duo
You gotta be kidding?!
Quatre
Let's just clean up the mess first, shall we?
Duo
Fine, though I'm only agreeing to this because I'm interested in meeting that pilot.
Quatre
Really? It isn't because she sounds cute?
Duo
You wound me Quatre! I am not that shallow!
Deathscythe and Sandrock show up at the south, Duo is kinda pissed though, since Esther mistook his Gundam for Heavyarms 😛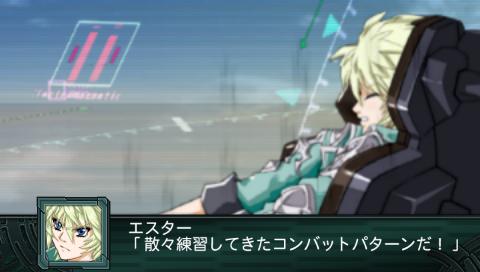 Time to check out Blasta's best attack, the ACP Iota(?)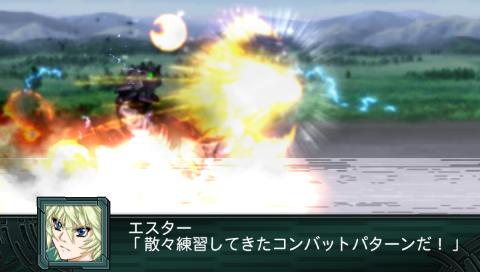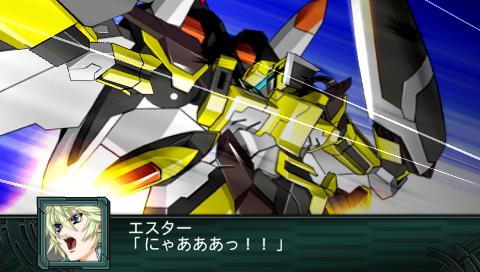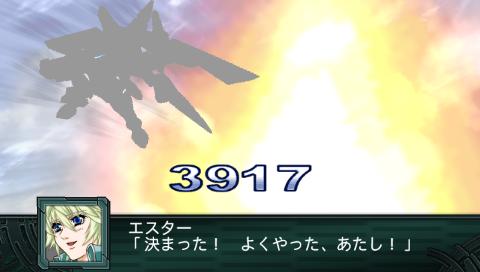 No dymamic kill, WTF? Son I am dissappoint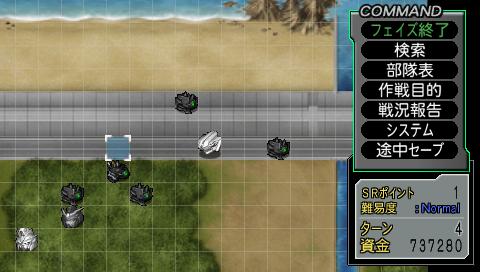 End of turn 4.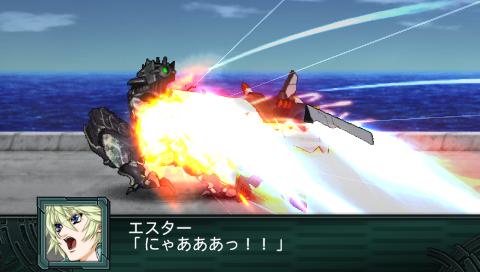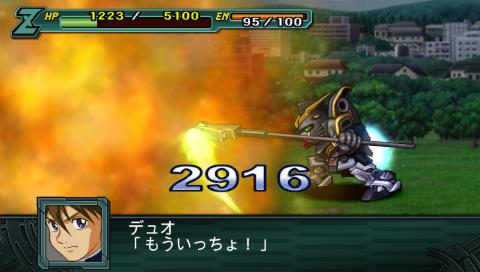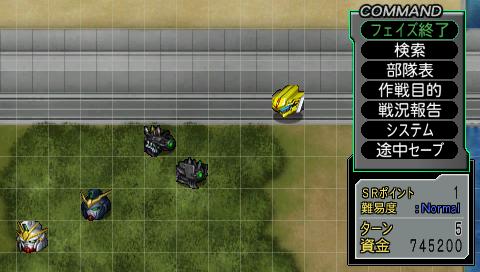 Turn 5 and there's only 2 left.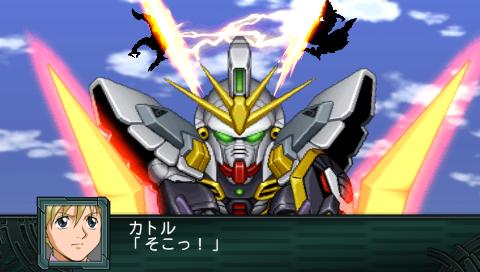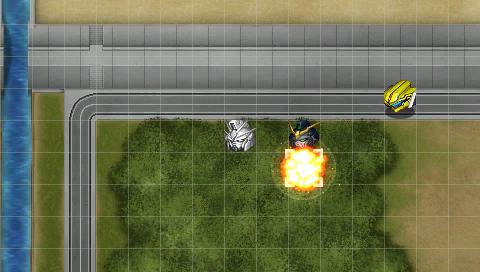 Which are easily cleaned up.
Back at the Scott Lab transport…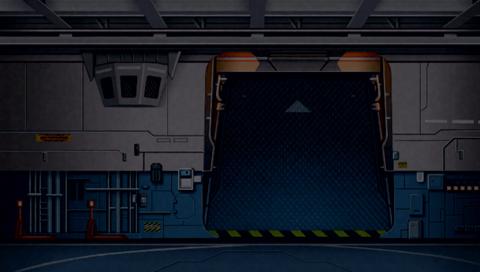 Esther
I'm Esther Elhas! Nice to meet you!
Duo
Ehhhh?! THAT'S the pilot?!
Quatre
It wasn't Crowe after all…
Esther
W-wait, you know Crowe?!
Quatre
Uh yeah, didn't he tell you about us?
Duo
Hey, she did get our Gundams mixed up after all, but she's a smart girl, so no harm no foul!
Quatre
…Are you trying to make fun of her or are you hitting on her?
Duo
Trade secret.
Esther
Hey that's enough! Tell me more about Crowe!
Duo
Geez, why so excited? Are you his girlfriend or something?
Esther
Huh?
Duo
Man, Crowe really attacts the weird ones eh?
Esther
It's not like that!
Duo
Uh huh…well, it's just that Crowe isn't exactly the type that anyone would find attractive, that's all…
Esther
Cut it out! Don't make fun of Crowe!
Duo
(Yo Quatre, just what is up with this girl?!)
Quatre
(I read about this! She's a Tsundere!)
Duo
(What the hell is that? Sounds like some kind of sports drink!)
Quatre
(Geez you don't know?! Wiki it man!)
Quatre
Soo Esther…you're a pretty good pilot.
Esther
Really? I trained REALLY hard so I can be a pilot and fight beside Crowe!
Duo
Well that explains a lot.
Carlos
Esther! You should really stop talking to those terrorist folk!
Duo
Ahh shit.
Carlos
I see you Gundam freaks are up to no good again?
Duo
Well nice to see you too Carlos Axion Jr.
Duo
Just be glad it's only us two. We fly much lower under the radar unlike some other Gundam guys out there, like Mr. "I'll just fucking blow up my Gundam WHILE I'M IN IT".
Carlos
Well that doesn't change the fact that you're fugitives, and that I don't want you hanging around here.
Carlos
How am I supposed to peddle my wares if I'm seen dealing with terrorists like yourself?
Duo
Well excuse me?
Duo
If I'm not mistaken, isn't the Axio manufactured by Axion Industries, which is, oh, owned by you?
Quatre
Last time I checked, more terrorists had Axios than the did AK-47s! Now that's saying a lot!
Duo
Haha oh snap! Fraud exposed!
Carlos
*sigh*
Esther
They're not terrorists! Terrorists don't protect the innocent like they just did!
Carlos
Well whatever, I'm off to report to Chief Traiya. Do as you wish, since I don't think whatever I say will change your mind anwyay!
….
* Carlos walks off *
Esther
Why does he think you're terrorists?
Duo
Let's just say the world is quite a bit more fucked up than you think.
Quatre
Most of the media you see, read…it's all being manipulated by various governments and the Earth Federation.
Esther
R-really?
Duo
Well, thanks for your hospitality, be we'd better be off. Wouldn't want to hurt Carlos' feelings now!
Esther
W-wait! Let me take you! I want to find out the truth for myself!
Quatre
Are you serious?
Esther
Totally!
Quatre
Well, we can't say no to a ride I suppose. But we're warning you! The world sees us as terrorists, and Crowe wouldn't like it very much if we got you tangled up in this mess!
Esther
Okay, okay! Got it.
Esther
(This way I might be able to run into him!)

And a repair kit and propellant tank for my troubles 🙂
Creds to KLinedIScream and Dick for the skits.