Namco Bandai just announced Super Robot Wars X for PS4 in 2018. And yes we're getting another English localisation!
The game will be released on 29th March 2018 with the EN version to come out a month later on April 26th.
PV1
Message from the producer
Series List
The Unchallengable Daitarn 3
Aura Battler Dunbine
New Story of Aura Battler Dunbine(Mechs only)
Mobile Suit Zeta Gundam
Mobile Suit Gundam ZZ
Mobile Suit Gundam: Char's Counterattack
Mobile Suit Gundam: Char's Counterattack – Beltorchika's Children(Mechs only)
Mobile Suit Gundam F91
Mobile Suit Gundam Wing: Endless Waltz
Mobile Suit Crossbone Gundam: The Steel Seven(Mechs only)
Gundam Reconguista in G(First Appearance)
Mashin Hero Wataru(First Appearance)
Nadia: The Secret of Blue Water(First Appearance)
Brave Express Mightgaine
Gurren Lagann
Gurren Lagann the Movie: The Lights in the Sky are Stars
Code Geass: Lelouch of the Rebellion R2
True Mazinger Edition Z: The Impact!
True Mazinger ZERO vs. Great General of Darkness
Mazinkaiser
Buddy Complex(First Appearance)
Buddy Complex Final Act: Into the Skies of Tomorrow(First Appearance)
Cross Ange: Rondo of Angels and Dragons
Masoukishin – Lord of Elemental Cybuster
Overall thoughts
I'm pretty glad we're getting yet another localised SRW, even if I do find the included series a bit uninspiring. This will be one of the very few SRW games that doesn't have any Getter Robo.
Quite bummed out by the lack of Iron Blooded Orphans but it doesn't look like it would fit in story wise.
Also the OG Mazinkaiser is a bit of a surprise, but having ZERO in the same game? I feel that's a bit redundant. Does that mean one of them will be shelved late game?
Affiliate Links
If you're planning to buy Super Robot Wars X from Play-Asia, I'd appreciate it if you could use my affiliate links! Each time you use my links, Play Asia kicks back a little something my way which helps support what I do and pay the bills 🙂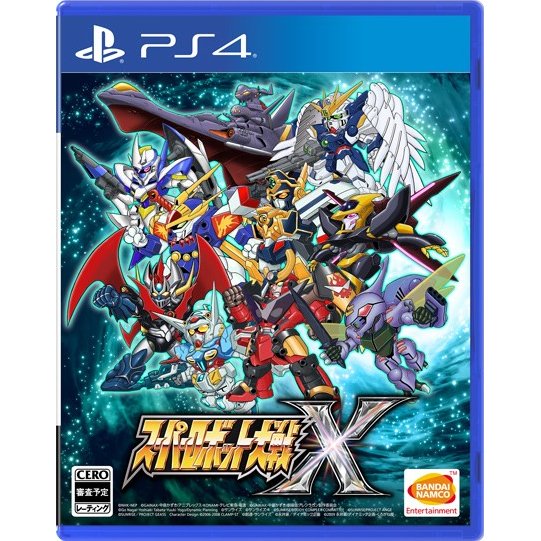 Super Robot Wars X PS4 (English)