12 Pin Oak Crescent, Flemington


I finally had a chance to eat at the newly renovated Laksa King restaurant
Firstly, the place has come a long way from it's small beginnings in that arcade at 320 Racecourse Road.  Laksa King now have their own fully furnished restaurant , and are now fully licensed to serve alcohol as well.
Despite the new facelift, is the good ol' Laksa King the same one we love and remember?
In a nutshell, yes.  Despite the larger venue, the insane waiting times for a table still remain as hopefuls queue for the King.  Our group of 4 waited about 20 mins for a table on a Saturday night.  I highly recommend booking beforehand if you want to eat here, even then, expect some waiting time.

We decided to see if Laksa King deserved it's self proclaimed title by ordering the laksa.  There's a few variations on the menu, with the usual chicken, seafood and combination laksas; we got the combination one this time around.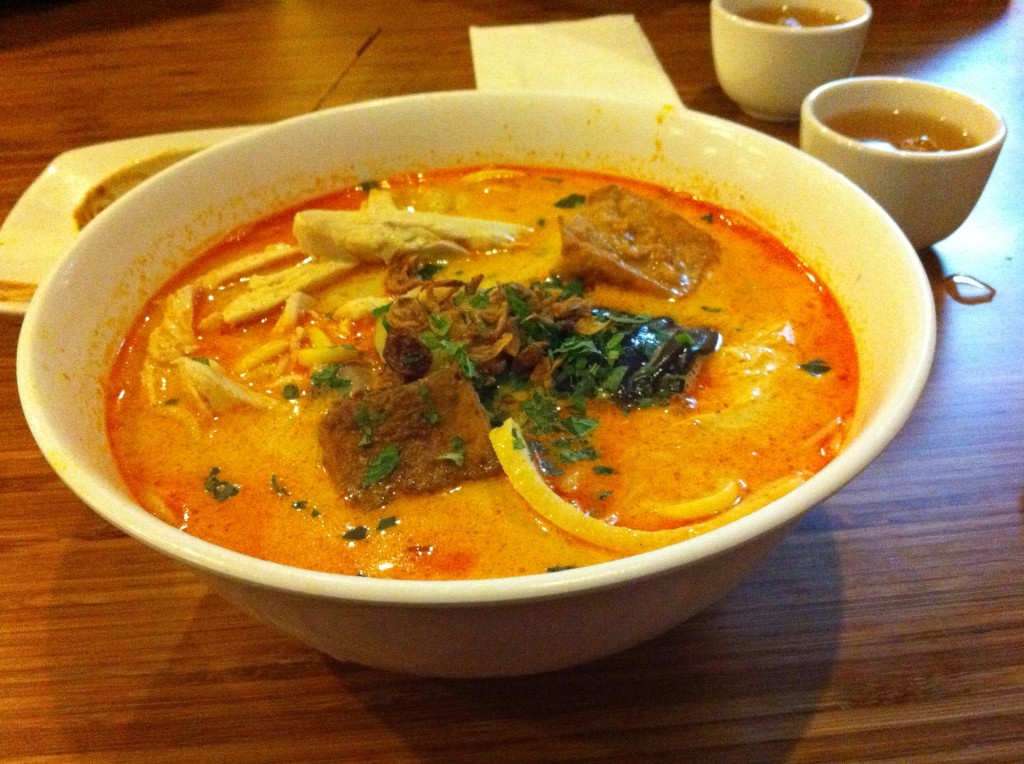 Mixed noodle with shrimps, fishcake and chicken
In terms of taste, it's pretty spot on.  Not too watery, not too much curry powder, and not too spicy.  However, it also tastes very similar Singapore Chom Chom's curry laksa (which is one of the best in Melbourne in my opinion).  They have Chom Chom beat out on price though, by about $2.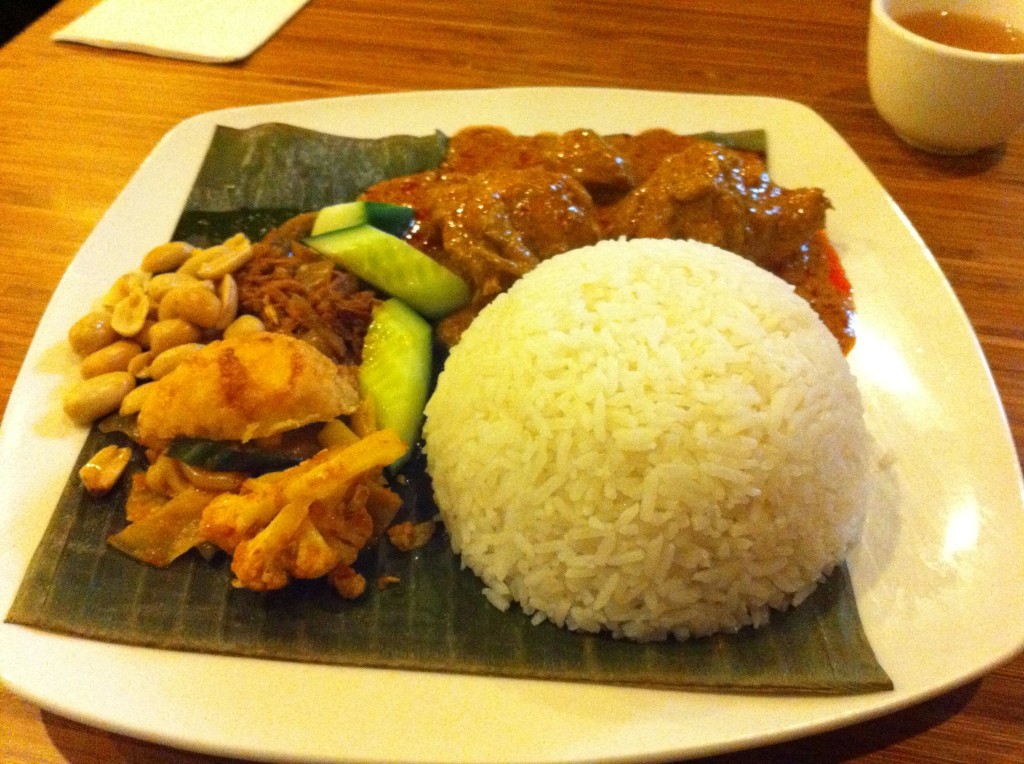 A unique Malaysian coconut rice dish with pickled vegetables, anchovies, peanuts and a hard-boiled egg with choice of curry chicken or beef
The Nasi Lemak chicken is also pretty good.  I actually prefer the chicken pieces over the drumsticks which Coconut House give, but I like Coconut House's sides better.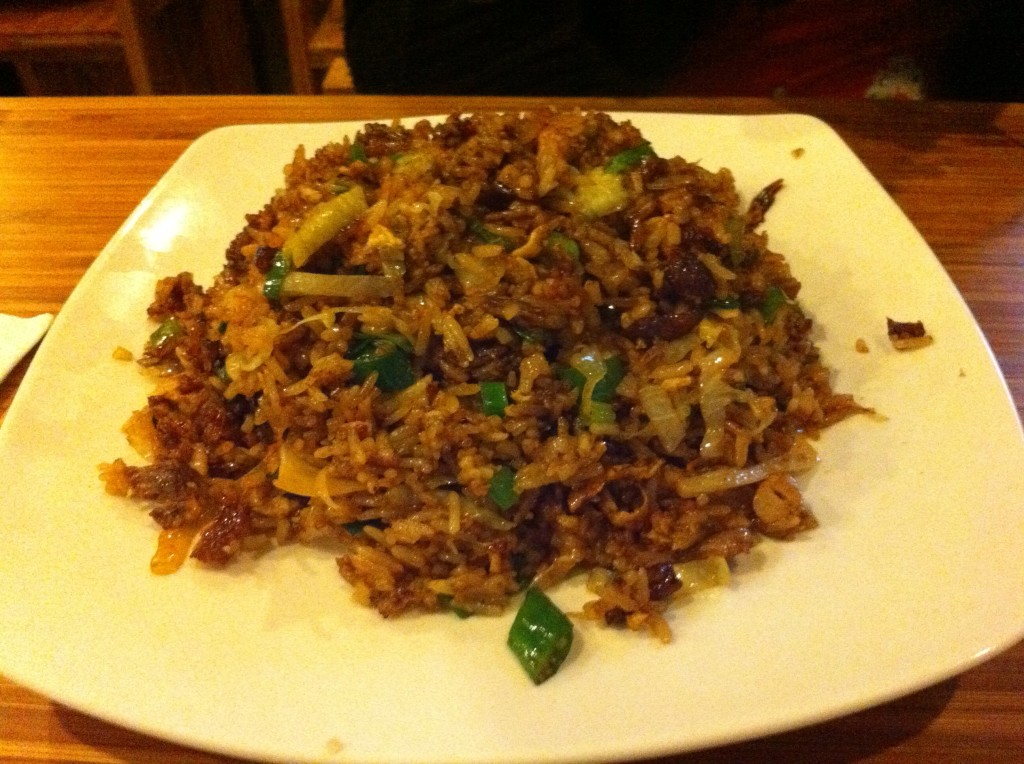 Fried rice with shredded roasted duck, lettuce, spring onions, and soy sauce
Laksa King Special Fried Rice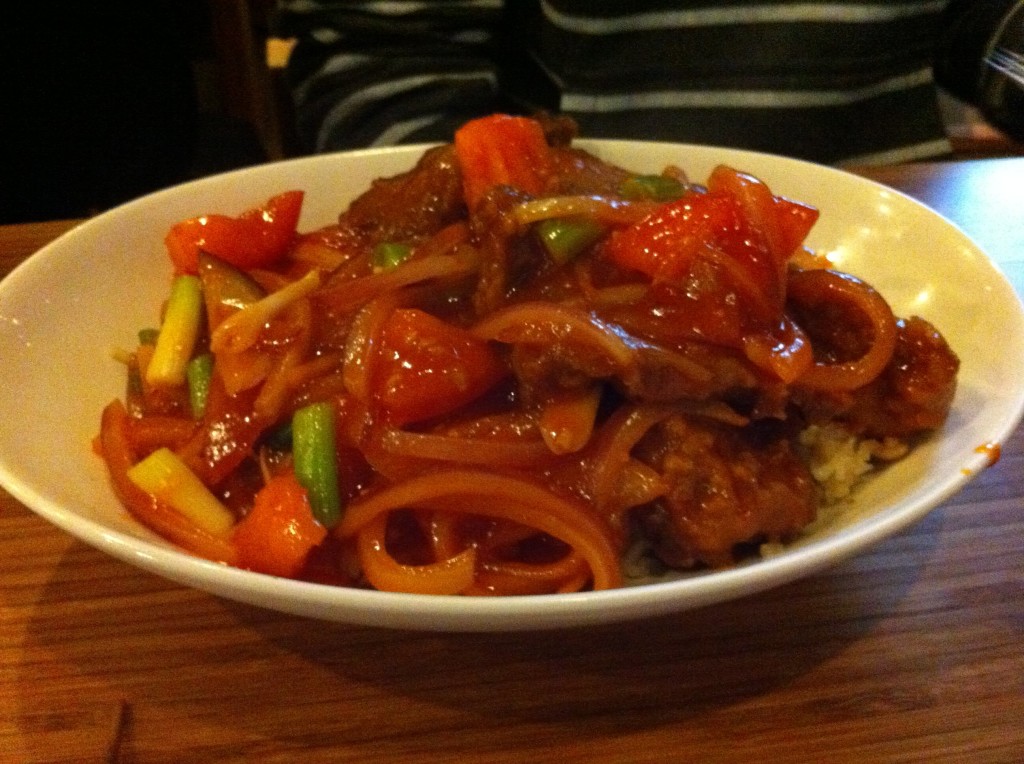 Fried rish with spare ribs, fresh tomatoes, onions, cooked in tomato paste
My cousin ordered this tomato spare ribs on fried rice dish, which sortof reminds me more of a HK cuisine type dish than Malaysian.
I was also surprised that, despite the shiny new venue, eating at Laksa King is cheaper than it looks.  The curry laksa here is cheaper than Singapore Chom Chom, and most dishes are around $10 or less.
Taste: 9/10
Value: 7/10
Not the cheapest, but you'll enjoy a great dining experience, and definately one of the best Malaysian restaurants around.