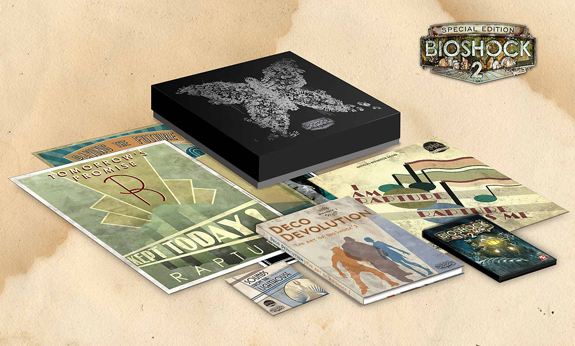 For $75 at a recent EB sale, I couldn't resist upgrading my copy of Bioshock 2, to the special edition.  The box includes:
Unique , collector quality box
Bioshock 2 art book, 168 pages, hardcover
Authentic 12″ vinyl LP with the originial Bioshock ochestral score
Audio CD with the Bioshock 2 ochestral score
3 vintage Rapture advertisements
The box itself is quite big, to accomodate the vinyl record that comes with the special edition.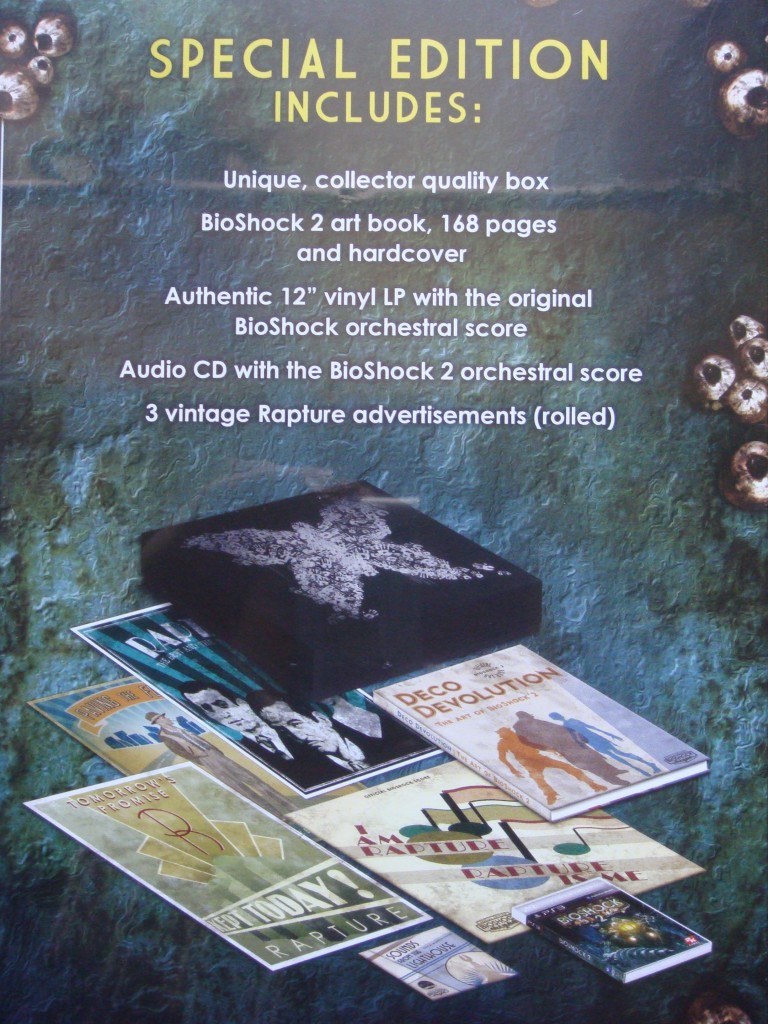 Inside you get a black box with a butterfly motif printed on it.  The box itself is made out of pretty high quality cardboard.
Upon opening the box you are immediately greeted with the rather large vinyl disc.  On the back side of the cover is the track list and some words from composer Garry Schyman.
Under that is the A4 size Deco Devolution artbook and the set of prints which are rolled up and sealed (which I'm not going to open).
And finally, under the artbook you get the game itself, and under that is the Bioshock 2 score on a normal CD.  The two pictures above aren't to scale obviously.
All in all, the Bioshock 2 Special Edition is one of best collectors editions out, with great quality materials used for both the packaging and bonus materials inside.  The only problems was the rather prohibitive price at launch, but given EBGames 1/2 price sale, $74 is an absolute steal for what you are getting.