The Boathouse
7 The Boulevard, Moonee Ponds, Victoria
http://www.theboat-house.com.au/
So, I finally had an opportunity to dine at one of Masterchef judges, Gary Mehigan's restaurants.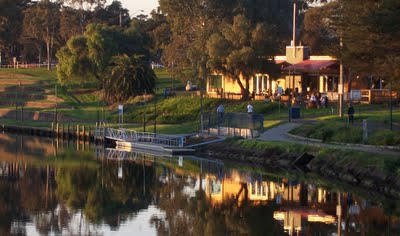 Me and the missus were actually a bit nervous about dining here, having googled the place before actually heading out there.  We noticed a few reviews which while said the food was quite good, complained about the slow service.
Anyway!  Being Melbourne Cup day, the place was kinda empty around 6:30pm, we sat down and ordered a Swordfish linguini, and a 250g Scotch Fillet with black pepper sauce.  We were told that mains would come with a free dessert, which was a chocolate brownie of sorts.
To our surprise our food arrived in less than 5 minutes.  Okay, so the place was kinda empty, but still!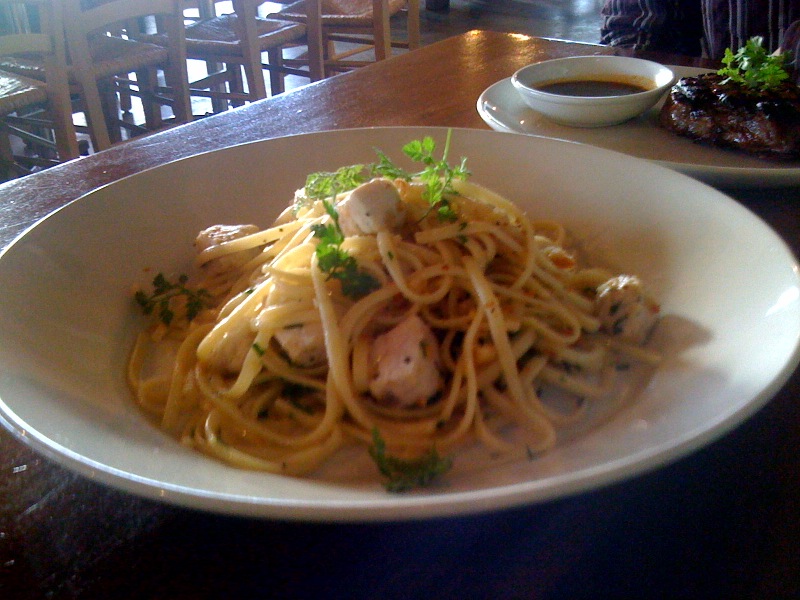 I'm not much of a pasta fan, but I can say this was pretty nice.  Fish was well cooked and had a nice flavour to it.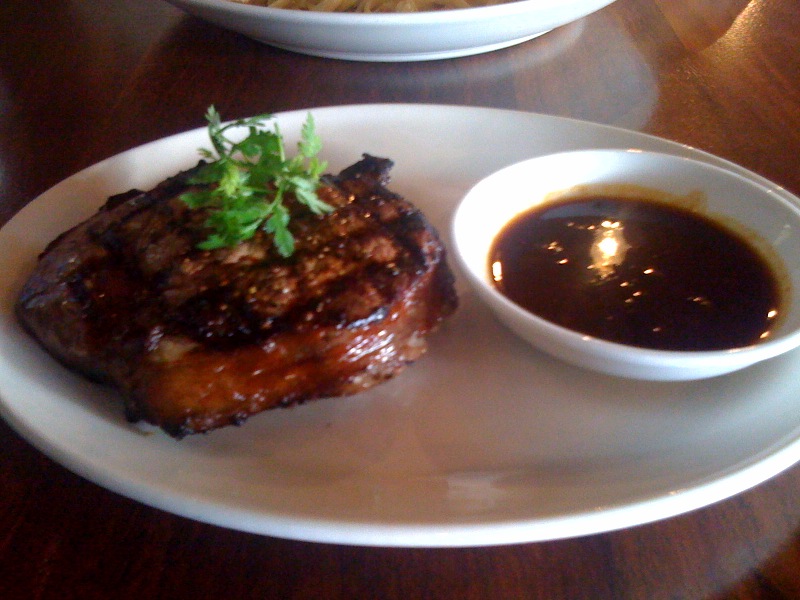 As usual I order my steak medium rare.  What I don't like about this place is that it does not include any sides, so you have to order stuff like fries seperately.  I opted to just go for the steak by itself.   Anyway, the black pepper sauce that came with it really made the dish and hit the spot.
Next was the chocolate brownie for dessert.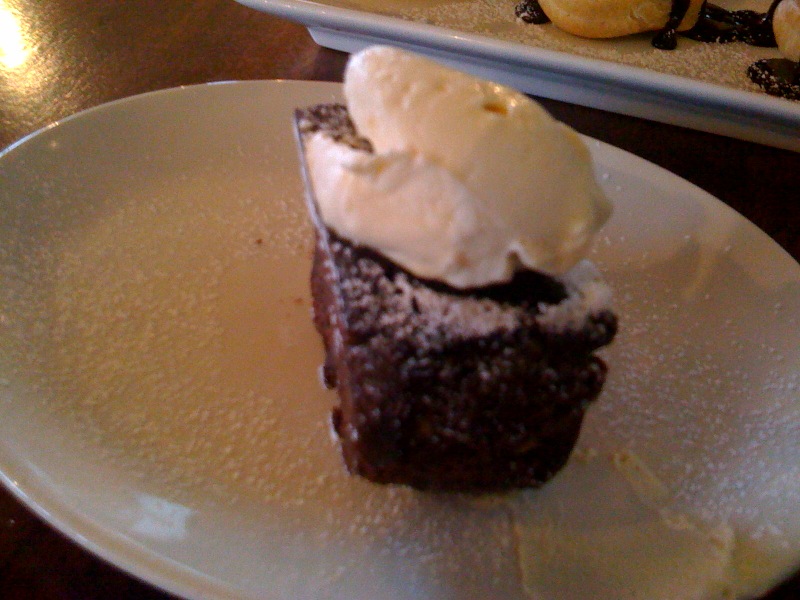 While at first I didn't really like it, the more I ate it, the more it grew on me.
Instead of getting two brownies, we decided to order something different, and ordered Profiteroles with Chocolate sauuce: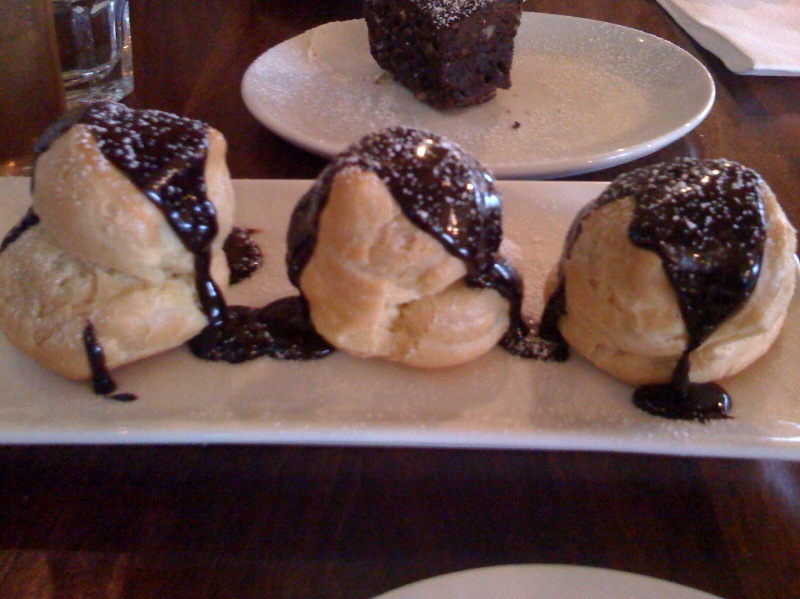 Wow.  This was my first time having profiteroles, and damn they were so good.  They weren't as crunchy as I expected  (I thought they were supposed to be), but the chocolate cream inside was really good.
Anyway, our experience here was pretty good.  The food was fantastic, the service was great and fast (though the place was empty).  Downside?  Bit pricey.
Taste: 9/10
Value: 5/10